Beautiful hands and feet speak volumes about your personality and personal hygiene. Get neat, tidy and great looking hands and feet with our manicure pedicure services and special foot and hand spa. Have a look: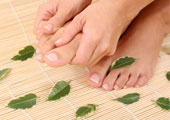 Manicure Pedicure:
A little care can go a long way when it comes to your hands and feet so pamper them thoroughly with a luxurious manicure pedicure session. Our experts will clean, scrub, cut, file, moisturize and polish your hands and feet while you sit back and relax. You could go for the classic manicure-pedicure or make our experts whip out a French mani-pedi for you.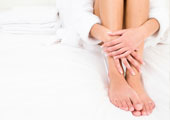 Foot and Hand Spa:
Your hands and feet do a lot for you and now it's turn to return the favor by presenting them with a revitalizing hand and foot spa. A spa session with our grooming experts will leave your hands and foot soft, silky and looking better than ever.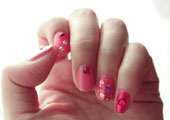 Change of polish and nail-art:
Beautifully painted nails can create a difference! Choose from our colors and let our grooming ladies give you enviably colored nails that go with your attire and mood.
Or you could make your fingertips dazzle by opting for our nail art services. With our riot of colors and designs it is going to be difficult to keep yourself from showing off those nails.
We also offer nail extensions.