Dipanjali has a plethora of services ready at your beck and call to give your hair the dash of style, glamour and pampering it deserves. From hair-cuts and coloring to re-texturing and spas; we have everything designed for your mane to luxuriate in… Have a look at our services below:
Hair-cutting:
Hair cutting is an all important affair at Dipanjali! We take care to ensure that our customers leave the parlor looking and feeling their absolute best after we have spun our magic with a pair of scissors.
We are abreast with the latest trends and styles in the hairstyling landscape and update our skills regularly. Here at Dipanjali we do not set a name next to a hair-cut but are willing to tweak and customize a style to suit the face shape, features, hair-quality, needs and lifestyle of our clientele. Walk into our parlor with an idea for your hair and rest assured that Dipanjali will help translate your idea into a wonderful hairstyle with a stroke of perfection!
You can have a chat with our hair-dressers and we can figure what's the best for you together. Pick among the conventional catalogued hair-cuts or allow us to create an exclusive tailor made hairstyle that you can call your very own!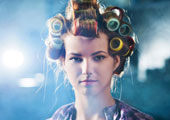 Styling and setting:
Allow us to style your lovely tresses in a number of ways; one for every occasion! From braids, knots and fashionable updos to ironing, crimping and roller setting – there is no end to the number of ways in which we can style your hair.
Our hair setting with the blow dry alone can raise your glamour quotient! We have some select hair styles available for our male clients as well.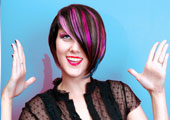 Coloring:
Look younger with our full grey coverage hair coloring! Or if you find yourself getting bored with your natural hair color, revamp your look by going for a complete color change. We also provide highlighting and streaking to stir up a trendy look for your hair!
We use conventional and well as ammonia-free L'Oreal hair colors.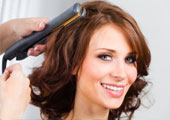 Retexturing:
Explore new sides of your personality with our hair texturing. Hair straightening will give you long lasting poker straight hair whereas perming will furnish you with playful bouncy curls to twirl your fingers in. You can also give your tresses a sleek and smooth look by opting for hair smoothening.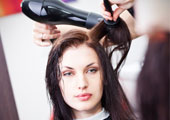 Hair Spa:
Relax your senses and nourish your mane with our select hair spas. We have advanced hair and scalp treatments to replenish your hair with strength and nutrients. There are a number of other spas to cater to your individual needs such as dandruff control, anti-hair fall, frizz control, split-ends removal, moisturizing, deep-conditioning and so on. Our volume and luster adding spas are the fool-proof and express route to a gorgeous mane.
Hair Extensions:
Hair extensions are one of the most useful inventions. You can use them to add a bright pop of color to your tresses or increase the volume or length of your hair without any hassle. Extensions are offered both as temporary and permanent solutions. Our clip on hair extensions can also be used by as fashionable hair accessories.
We provide with 100% human hair if the customer asks for it.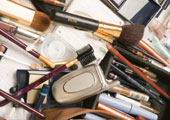 Others:
Apart from the services mentioned above you can just visit Dipanjali for a simple wash and plain dry to tidy up the tresses. We would highly recommend our oil massages that will leave your head feeling light and your tired senses relaxed at the end of a long week.
*We use products from L'Oreal Professional, Wella Care and Professional and Wella Salon Professional.